Every business wants to make sure that its employees are happy and satisfied. This is the key to a successful business. For that, they provide certain facilities and essential gadgets that can help their staff. The PC headsets are one such gadget. These have become a necessity in the past few years. They provide so much comfort to the users.
Following, we are going to mention some of the best pc headsets that you would want to buy for your office:
1)

Plantronics Voyager 5200 Bluetooth Headset

:
Plantronics is one of the most famous companies which make out the best headsets. Plantronics Voyager 5200 is one of the latest yet most functional headphones that have gained effective attention. It is an above-average headset that is used for phone calls. The mono earbud Bluetooth headset comes with a boom that has a built-in microphone.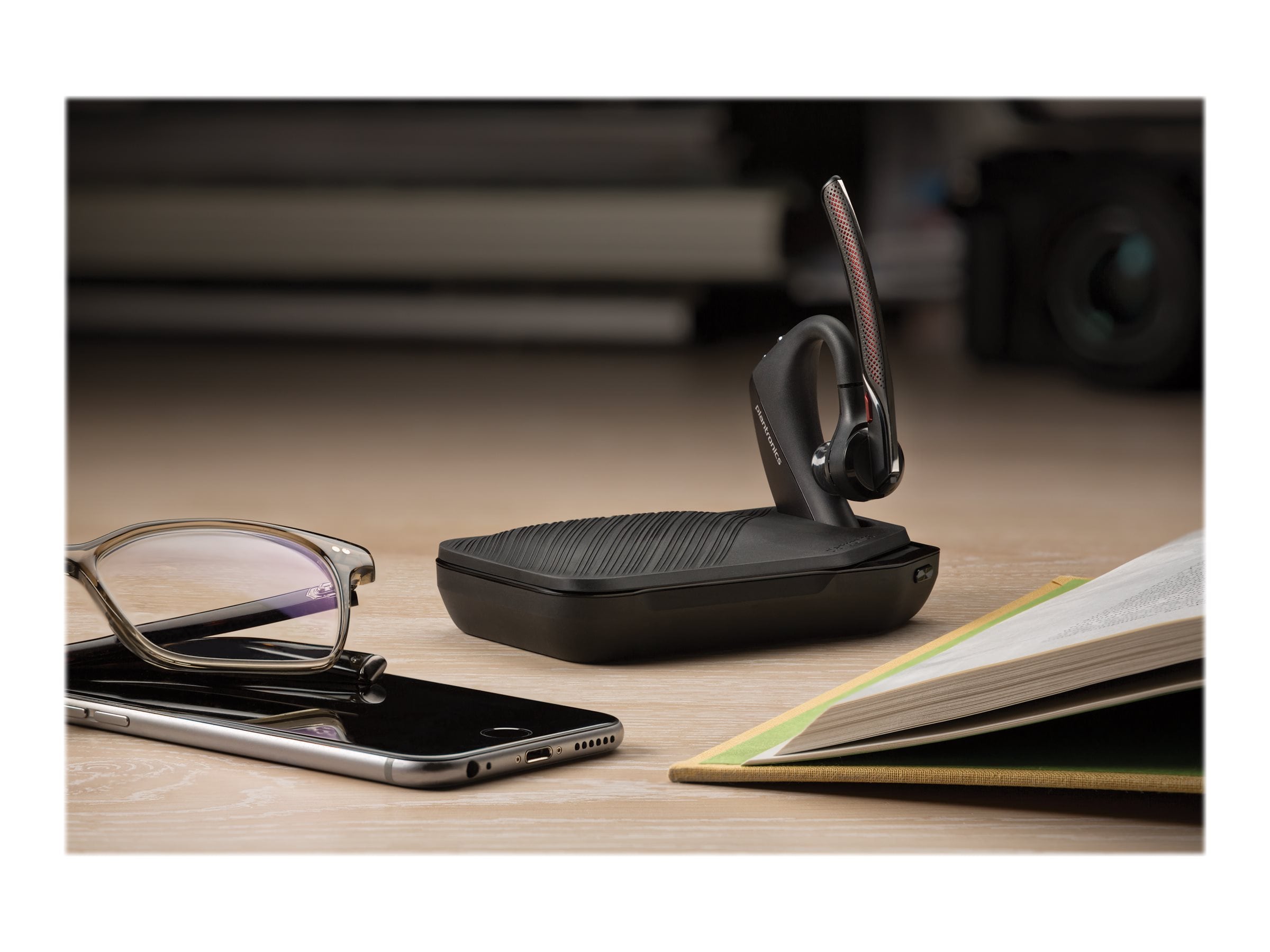 It does an excellent job of neutralizing the background voices. It only picks up your voice and sends it out to the listener without transmitting any other ambient sound. The earbud does not enter the ear canal of the user, so it is pretty comfortable to wear. It comes with a single earbud. So, if you start to feel fatigued, then you can easily flip the mic around.
This way, you can move your headset from one ear to another. Employees prefer such headpieces that provide comfort. This way, they can easily wear them for longer hours during their duty. The battery life of these headsets is 7 hours which also has a standby mode. So, it is quite enough for an entire shift at work.
2)

Jabra Evolve 2 Headset

:
Jabra Evolve 2 looks more like gaming headsets. They are being used by professional gamers as well as employees. Their qualities have made them stand out in the marketplace. They come with powerful active noise cancellation.
This means that they do not deliver noises to the listeners. They are highly compatible with computers as well as smartphones. A long hour of battery charging is one of the most highlighted features. They only need a hundred and forty minutes to achieve a full charge. And after that, they can be used for up to 32 hours with the Active noise cancellation play.
Big ear cups provide exceptional sound quality. They have control buttons at the right ear cup. This way, users can easily access them at their ease. They are not bulky on the head or over the ears, so they are comfortable to wear. These headgears are one of the best options for office use.
3)

Plantronics Voyager 6200 UC

:
Plantronics Voyager 6200 UC comes with multipoint technology. They can pair up to eight devices and two simultaneously. They have a class 1 Bluetooth. Its range is up to 30 meters which are quite impressive. Employees can easily talk a walk around their desks or in their office without losing a stable connection. They come with a different yet comfortable design.
They have a flexible neckband that is lightweight. Employees do not feel any burden by wearing them. They come with good battery life. It can provide up to 16 hours of playback time and 9 hours of talk time. Moreover, they also have fourteen days of standby time. They also come with active noise cancellation. This feature provides isolation to the users so that they can talk in peace. Such qualities make them the number one choice of the employees.
4)

Plantronics CS540

:
Plantronics CS540 comes with modern features. These are extremely lightweight headsets. They provide a range of up to 350 feet which provides various possibilities for users. This feature allows employees to multi-task. They can easily take a walk around their office if they are tired of sitting and that too without losing a connection.
They have a good battery that provides up to 7 hours of talking time. They come in two different styles, from over the head to in the ear. People can choose either one according to their preferences. The noise cancellation features make them the best option.
They neutralize all the background voices and noises. The digitally encrypted signal feature makes them one of their kinds. This way, all the information related to the clients is secured. They are compatible with all kinds of devices that support Bluetooth connections.
5)

Sennheiser SC 160 USB

:
Sennheiser SC 160 headphones are USB headsets that come in on-the-ear style. They are designed for business professionals that need high-quality sound. They have a bendable boom arm. This provides so many possibilities. It allows you to optimize its position accordingly. This way, a more clear and loud voice can be transmitted to the other callers.
Their style allows a decently comfortable fit. They do not provide any kind of discomfort or muscle soreness to the employees. They have control buttons which include mute, volume, as well as call control. Through these buttons, people can easily gain access and control all the aspects. They are considered as one of the best yet reliable solutions for professional and personal purposes.
Final Words:
Above, we have discussed some of the best PC Headsets that have higher functionality. All of them provide advantages of some kinds. Before purchasing them, you need to consider all the aspects of these headphones. If you want to purchase them online, then you can visit FindHeadsets. They have the best options for these headsets at an economical price range.